Ultimate Guitar
Method: Junior
A guitar course that's designed to make learning easy for young students and still using contemporary music.
Enrol Now
Guitar Made Easy
The Ultimate Guitar Method follows a logical progression of learning that starts at the most basic level possible and gradually develops the skills required to become a proficient guitarist.
Learn Real Music
Kids are often taught nursery rhymes, but our junior guitar curriculum teaches real music by real artists like Katy Perry, Ed Sheeran, Taylor Swift, AC/DC, Metallica and Bruno Mars.
Have Fun
Having fun is essential for young beginners, which is why we offer for students to learn music from Star Wars, Avengers, Jurassic Park, Harry Potter, Minecraft, Fortnite and much more.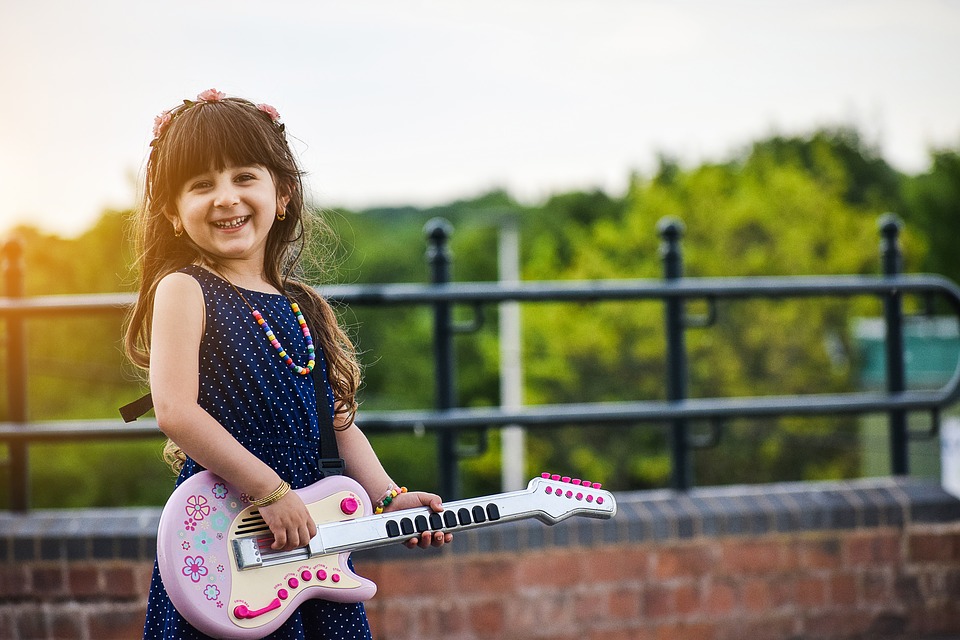 Designed Specifically For Kids.
Designed for students aged three to thirteen, Steps A, B, C and D make up The Ultimate Guitar Method Junior Course. Student learn how to play chords, shred riffs, read music and understand theory. More importantly, our structure of songs helps students learn their other concepts like riffs and chord shapes.
Stay Informed
We send home progress reports and video/audio recordings to keep parents informed of what their child has been learning, their improvements and  how they're progressing through The Ultimate Guitar Method.
Awards
Students who complete grades receive a Step Certificate and Pick to reward them for their efforts and encourage them to keep on improving their skills.
Private Or Group
Our guitar curriculum is flexible enough to be taught to classes of up to eight students. Group students receive a discounted rate, with an additional discount for students who are siblings.
Testimonials From Parents
"I have 2 children learning with UGA. They really enjoy the lessons. My older child has been learning with UGA for about 7 yrs & can play almost anything she tries & loves practicing. The teacher is really encouraging & supportive."

-Belinda

Sydney, NSW Australia
"My son Christian started guitar tuition with Daniel from UGA this year. He absolutely loves that Daniel teaches him a wide variety of music. He comes home excited after each lesson. He says "Mum guitar is awesome, I think I want to play in a band when I am older". Daniel has a unique talent for inspiring and teaching music, I highly recommend him."

-Michelle

Sydney, NSW Australia
"UGA's unique approach to teaching guitar has helped my children gain skills and confidence so quickly that their passion for guitar and music in general has grown.  I don't even have to nag to practice because they love what they are learning."

-Natasha

Sydney, NSW Australia
"Daniel is an excellent teacher and communicator and my son has had lessons for over 5 years and continues to improve in confidence, technical skill and reading music. Daniel is receptive to the needs of his students and makes every effort to keep them engaged and grow their talent. Thank you!"

-Rose-Maree

Sydney, NSW Australia
"My son started guitar lessons with Ultimate Guitar Academy at the start of the year. Three terms on, he is much more confident, know more scales and riffs. My son loves his lessons each week."

– Annette

Sydney, NSW Australia
"My son loves learning with Daniel from UGA. I have to argue with him to put the guitar down because all he wants to do is practice. The songs and skills he is learning are great. Thanks UGA"

-Eliza

Sydney, NSW Australia